Representative Projects
Development
Consulting
Origination & Transfer
PVNavigator, LLC entered into an agreement with ExxonMobil in 2017 to evaluate, from combined environmental, geotechnical, interconnect and power-sales perspectives, the feasibility of developing a PV solar power project on the landfill, after remediation had been completed. The project was initially sized in the 12MW range. In its latter stages, the project is being developed by Ameresco, Inc. where it is scaled at 27MW.
PVNavigator, LLC Services
Site Selection & Preliminary PV Development Feasibility Screening
Site(s) Identification
GIS Analyses & Site PV Suitability Evaluation
Site Owner Engagement, Visioning & Coordination
Stakeholder Engagement & Education, Community Outreach
Utility Interaction & Power Offtake Evaluation
Project Planning: Schedules, Permitting Requirements, Implementation Risks, Interconnection
Power Offtake & Marketing Alternatives (Power Bid-In to Utility/Buyer RFOs)
Environmental Permitting
Permitting Strategies
Site OM&M Plan's Addendum for PV System Operations
Federal, State & Local Permits
Environmental Compliance Management Plans
Design & Pre-Construction
Visual (Line of Sight) Assessments & Simulations
Drone & GIS Data and Information Collection
Regulatory Agency Coordination
Interconnection Feasibility Study Coordination
PV System Design Coordination & Oversight
PV Installation Construction
Field Construction Oversight
H&S Oversight
What
PVNavigator leverages the landfill expertise of sister company, Project Navigator, Ltd.
PVNavigator, LLC consults on the development of rack-mounted, photovoltaic solar power installations on closed landfills.
Expertise and design on the racking of PV projects on engineered landfill caps.
How
We screen the feasibility of potential PV projects via a combination of technical and economic criteria.
We involve the landfill site owner in the development process.
The solar development pathway, viewed from an industrial landowner's perspective, for the installation of a solar power development. See text boxes 1 to 4 for commentary on the development pathway.
Who
Two experienced sister organizations.
PVNavigator, LLC is committed to having zero accidents, maintaining the health & safety of our employees, preventing any harm to those who may be affected by our projects, and protecting the environment.

PVNavigator, LLC also draws upon the technical and financial resources of European partner BREG Resources. PVN and BREG's complementary skills and capabilities are developing utility scale PV solar projects, nationwide.
The PVN + BREG Team is developing significant PV projects (see map) nationwide on sites sourced via Project Navigator, Ltd. and PNL's clients and partners.
News
PNL staff discuss the development of PV solar installations to the 30 member companies in the Surplus Property Roundtable
March 10, 2023
Project Navigator, Ltd. (PNL) staff discussed the company's work in PV solar development initiatives with PVNavigator, LLC, and the BREG Group (Belgium), at the Spring 2023 meeting of the Surplus Property Roundtable. The presentation covered the two parallel broad tracks of PV solar development initiatives, namely (a) environmental permitting activities, running in parallel with (b) interconnection feasibility and power purchase agreement sourcing. The presentation can be viewed here.
PVNavigator, LLC with Belgian renewables development partner, BREG, signs land leases at four former IT Corp. landfill sites in the San Francisco, East Bay area
August 1, 2022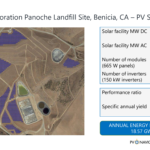 PVNavigator, LLC, a wholly owned subsidiary of Project Navigator, Ltd., working in partnership with the Belgian Renewable Energy Group (BREG) has signed long-term land leases at four former, closed IT Corp. landfill sites. The sites are under the OM&M management of the IT Environmental Liability Liquidating Trust (ITELT).
PV Modules to Malawi, Africa
August 23, 2021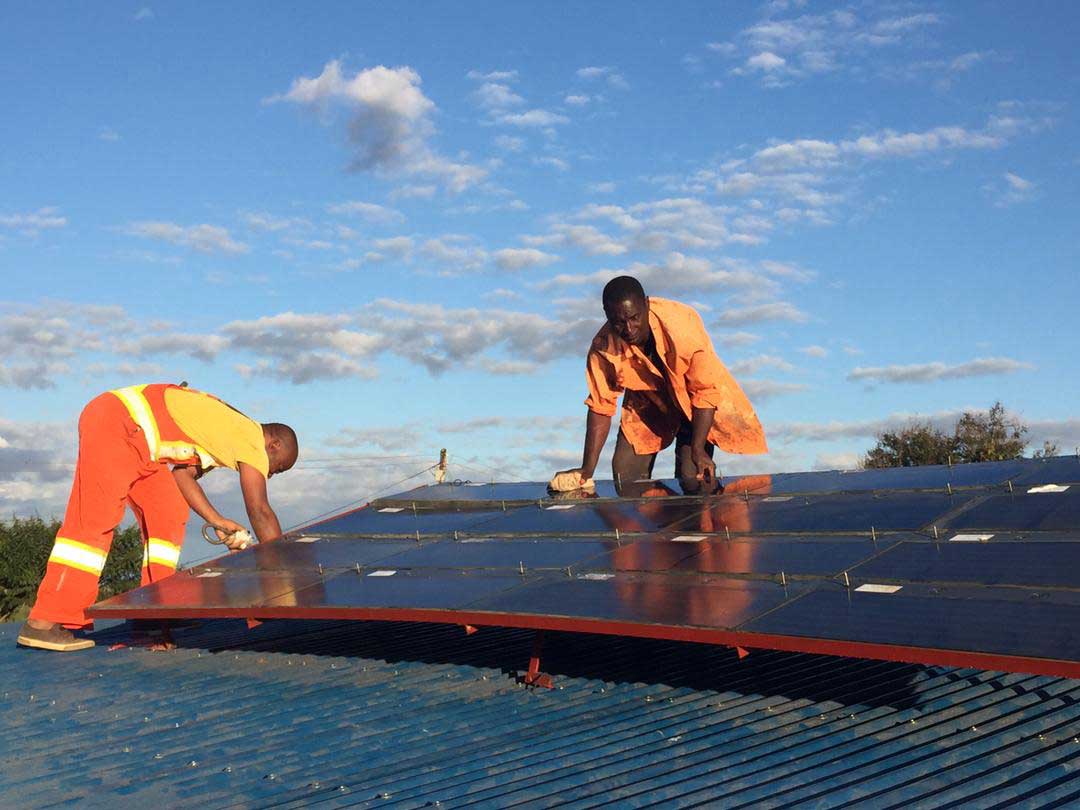 Moving Windmills Solar Installation
Project Navigator, Ltd. (PNL) was approached by a client who had 15,000 photovoltaic (PV) solar modules in storage in California and was seeking a plan to donate the functionable, but dated, modules.
Planning Landfill Solar Projects
November 12, 2019
Planning for landfill design and operations to accommodate every stage of a facility's life and beyond takes foresight.
Put That Brownfield to Work
September 2014
Based on a partnership with Chevron, a California-based firm helps companies and communities turn mountains of garbage into fields of wattage.
Contact
West
14891 Yorba Street
Tustin
,
CA
92780
Mid-Continent & East
15990 N. Barkers Landing Rd., Suite 325
Houston
,
TX
77079
Downloads & Project Content